15.-16. Nov 2023
Fit4H2 Training
In the Fit4H2 training workshop, the essential components of the electrolyzer and fuel cell are presented and coupled with substantial knowledge of their production technologies.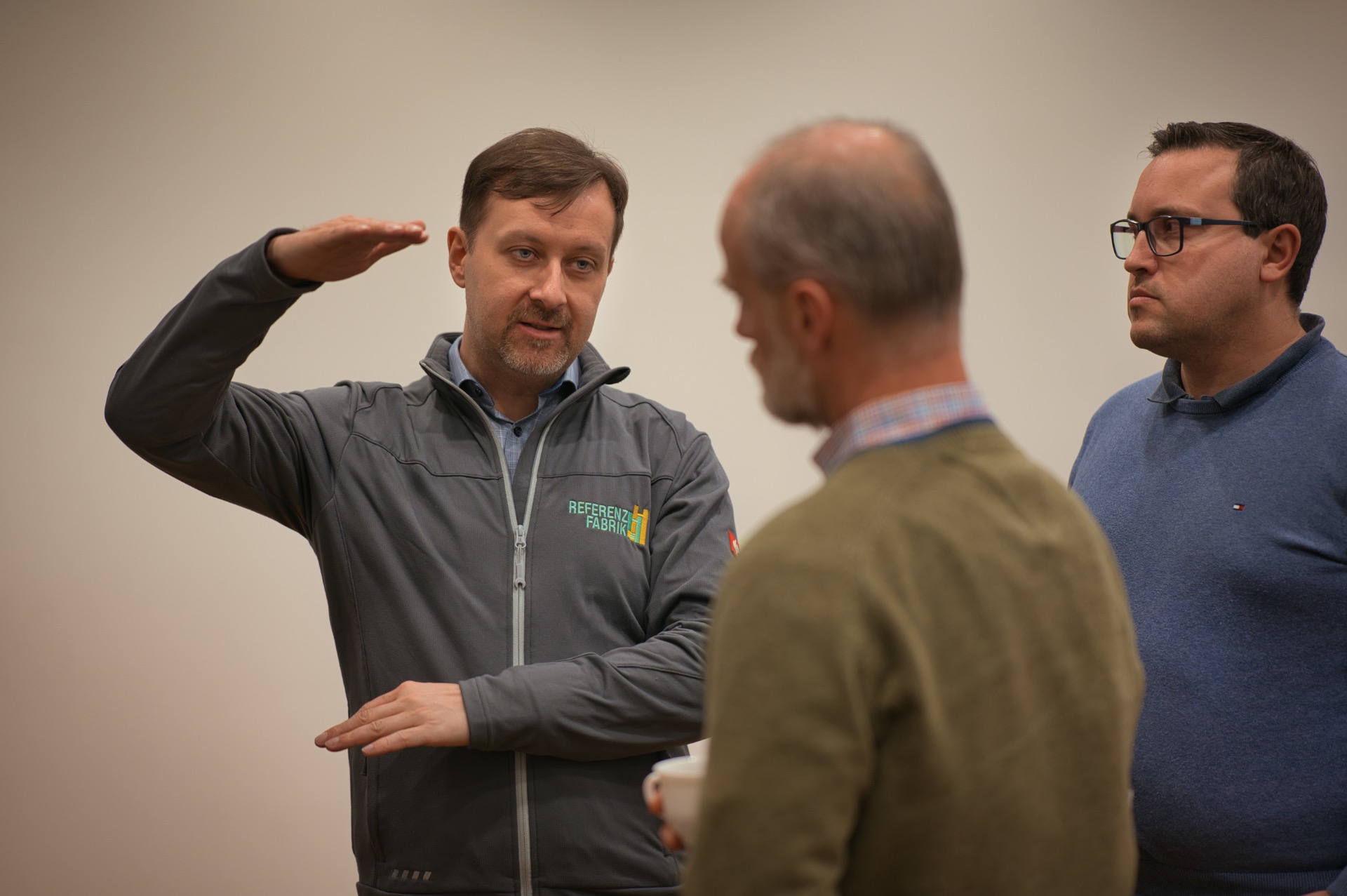 17-21. April 2023
Referenzfabrik.H2 @ HANNOVER MESSE
The Referenzfabrik.H2 presented itself from April 17-21, 2023 at the Hannover Messe with its own booth at the Hydrogen + Fuel Cells EUROPE forum. The focus was on the collaboration of the three institutes ENAS, IPT and IWU to increase the visibility of the Reference Factory.H2 through exhibits, technical presentations and panel discussions and to present solutions for the production of hydrogen systems. Numerous guests from business and politics, including the Saxon State Minister for Economic Affairs, Labor and Transport, Martin Dulig, Dr. Uwe Lienig from the Saxony Trade & Invest Corporation (WFS – Wirtschaftsförderung Sachsen GmbH) and Klaus Bonhoff from the Federal Ministry for Digital and Transport, visited the Referenzfabrik.H2 booth.